$0 for .STORE & .ONLINE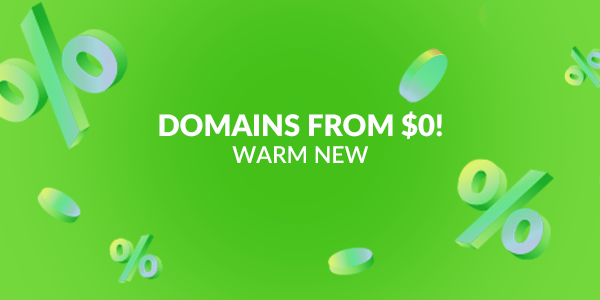 TOP domains at great prices for a period from 1 and up to 10 years. This is an opportunity you should take advantage of.
You asked for it, we did — reduced prices on domains!
Domain
1 year
2-10 years
.SITE
$1.99
$5.00
.STORE
$2.99
$7.00
.ONLINE
$1.99
$6.00
.TECH
$3.49
$8.00
.FUN
$1.99
$5.00
Attention! The prices in the table are indicated for 1 year for the first year of registration and for each subsequent year from 2 to 10 years.
That's not all!
You can register one name in different domain zones and get one of them for free!
If you order domain .COM.UA, you will get domain .ONLINE for $0!
By ordering domain .CO.UA, you will get domain .STORE $0!
Why do I need a couple of domains (bundles)?
Two main reasons to buy bundles:
1. Protection against cybersquatting — so that no one can use your domain name in another zone for evil purposes.
2. Opportunity to develop in different directions — if you provide additional products/services within one project, you can successfully choose your domain zone for each of them.
Discounts do not apply to premium-domains