🎂 A festive mood!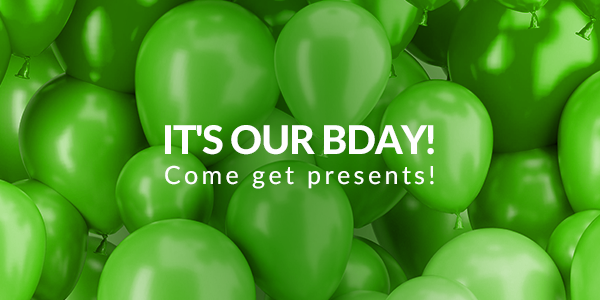 What if we gave you the first present right now for being our loyal customer? We think that's a fantastic solution!

Take a coupon code — NIC14Y20SALE. This coupon guarantees a 20% discount when registering or transferring any domain, ordering hosting, or SSL certificate. Register a hosting

That's not all! We've got an interesting raffle for you. Participate and win:


- stylish 👕
- self-development books
- money to your personal account at NIC.UA

Read the details on our website. The promotion will last until June 30, 2021!