Prices in half!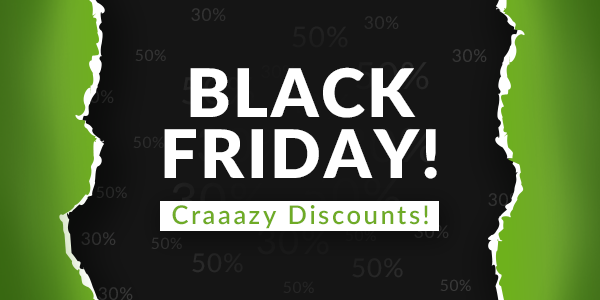 BLACKNICFRIDAY
discount 50%
On domains:
.CO.UA, .BIZ.UA, .EMAIL, .TODAY, .XYZ, .BID, .SOLUTIONS, .SPACE, .PRESS, .WEBSITE, .HOST, .TRADE, .PW, .ME
On hosting with DirectAdmin panel

BLACK30SSL
discount 30%
For all SSL certificates

BLACKTM
30% for trademark registration services and 20% on their renewal

Conditions:
Domain discount applies to the first year registration of the services.
Discount сovers all hosting plans and all periods except for the test period. In addition, you will get a domain .site/.online/.co.ua/.biz.ua with 100% discount.
Discount for trademarks applies only to the agency services. Government fees are paid in full. Specify the discount code when placing an order/
The promotion is valid until December 20, 2021.