🎃 Today I had breakfast with prices!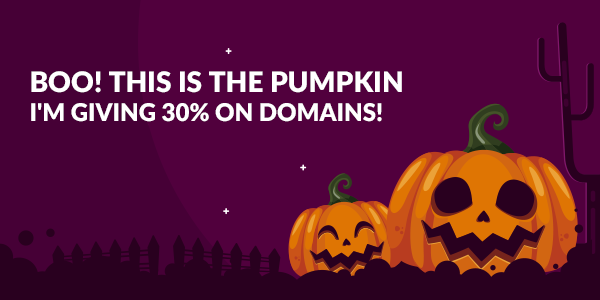 I inform you that I bit off 30% of these domains:
.BIZ.UA, CO.UA, .ORG, .EMAIL, .TODAY, .XYZ, .BID, .SOLUTIONS, .SPACE, .PRESS, .WEBSITE, .HOST, .TRADE, .PW, .PARTY, .ME
Here is the cupon code — HELL30DOMAIN
Coupon activates a discount for domains that are registered for 1 year.
Copy it and press the green button to register a domain at a discounted price, some of which I mercilessly ate!
Get it done before November 28, 2021!
Happy Halloween!