🎃 Terribly profitable bonuses instead of sweets from NIC.UA!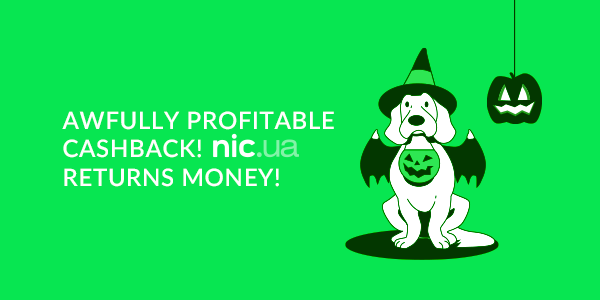 Annushka has already poured some oil ...
Someone has already registered a domain and received 30% of the order price back to the bonus account*! Do you believe?
The future can`t be changed — profitable cashbacks are destined to be!
Join this profitable life karma, pay for any new order from October, 30 till November 2, 2020 inclusively and top up your bonus account.
Please note: bonus points are not applied to the cloud servers, the archive hosting plans and during the discount application or payment of the part of the account by bonuses.