🎈 Results of the online marathon "Business in crisis"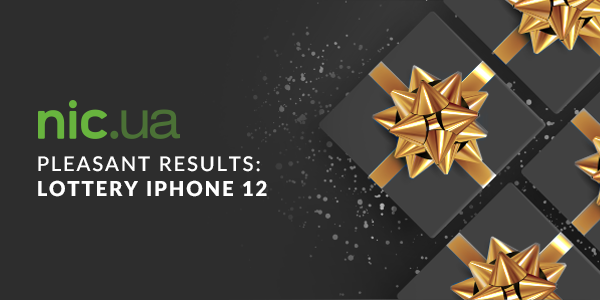 Every year NIC.UA organizes New Year's events and presents gifts — this is a tradition.
In 2020, we decided to do something that will bring triple benefit to our customers:
- to organize an online training marathon;
- to create coupons with discounts up to 99% on our products;
- to make an iPhone lottery among the marathon participants.
We hit the spot!
Ukrainian business really needs support! Our online marathon "Business in Crisis" is based on the idea of ​​helping entrepreneurs who decided to promote online.
For 5 days, our speakers had given information about traffic, sales channels, promotion tools, websites and domains.
We want everyone who wants to develop a business or personal brand online to receive recommendations from our experts.
If you had missed everything, but want to watch the recordings of the broadcasts, go here!
And now the results of the iPhone 12 giveaway and more!
The brand new iPhone 12 was raffled off on January 22, 2021. You can watch the drawing here! This was not the only gift. Directly during the broadcast, the director of NIC.UA Dmitry Khvetkevich decided to give away certificates for any product of the company with an amount of 500 and 1000 hryvnias.
This is how we had spent 2020 profitably! And we had met 2021 with generosity!