Holidays and gifts do not end there!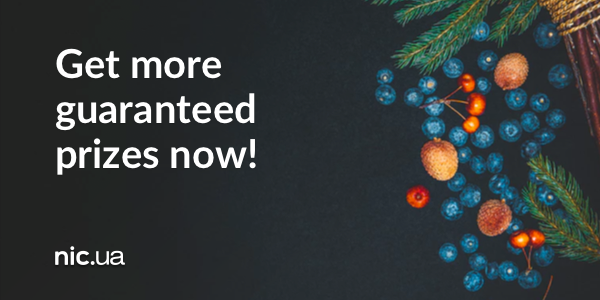 We have increased the list of guaranteed prizes in our New Tear event. Now you have a chance to get .PRO, .INFO, .WEBSITE and other domains almost for nothing! The secret code of the discount for these domains you will receive after the publication of the story.
Tell your favorite holiday story, upload a children's New Year photo and share it with your friends through social networks. We are looking forward to your story and will give a lot of interesting prizes and smartphone Samsung Galaxy Note8 in the final part of the event! The event is valid until January 25, 2018.