📝 Changes in documents NIC.UA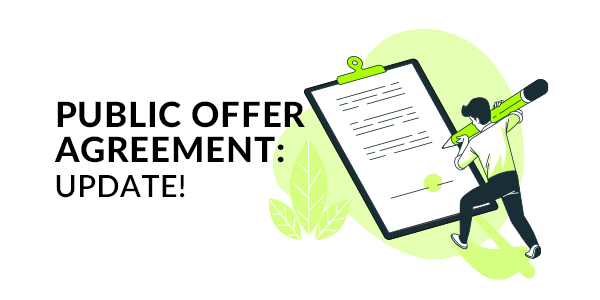 Dear customers!
We updated the NIC.UA Public Agreement.
Due to rapid legislation changes, we have made edits that meet the new requirements of current regulations. An essential aspect has been innovations that allow electronic document management.
The new version of the Agreement enters into force on April 29, 2021.
The main changes: electronic document management, the procedure for processing personal data and confidential information, rules for resolving domain disputes.
Important changes:
1. Procedure consideration of domain disputes provided for by the current rules/regulations of domain zones. A list of rules has been added that regulate domain disputes if any.
2. Possibility to use electronic signatures upon signing the Agreement, other documentation related to customer service.
3. Section 10 (supplemented and updated). Conditions and procedures for processing personal data. Determines the procedure for processing and protecting personal information about Clients that we receive in providing the Services.
4. Section 11 Privacy Policy (Amended) includes the use of cookies and a description of what customer information we process in the process of providing the Services.