Stop the war together!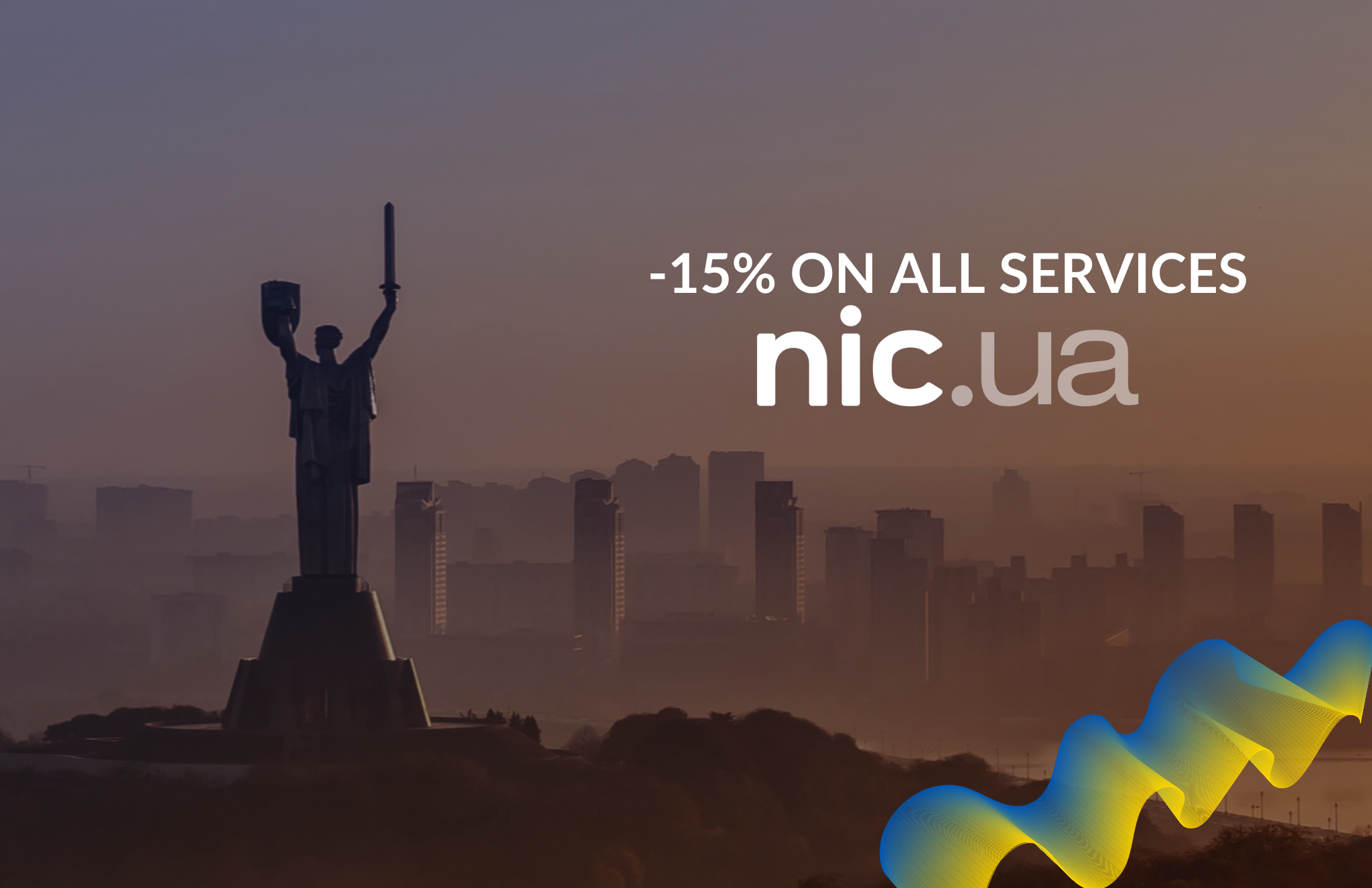 Dear customers!
We know that many of you are working and it's the right thing to do. The economy will not raise itself! To support online business, we have decided to give customers of NIC.UA a 15% discount on all our services.
To activate the discount, copy promo code ➡️ SUPPORT15NIC and apply it to your cart.
(Bonuses are not credited when a promo code is used).
- Domain registration
- Hosting
- SSL certificate
- TM registration services
- Renewal
The promo code applies to services of registration of new orders, renewal of existing ones, and transfer of domains to NIC.UA. Valid from March 14, 2022 until the day Ukraine wins!
IMPORTANT!
Check that two-factor authentication (2FA) is enabled in your personal account. This is strong protection for your personal information.
To receive emails in your preferred language, change the notification language in your personal account settings.
And now for the main thing!
<
p>About what it hurts to talk about!
About the humanitarian catastrophe that the children of Ukraine are forced to endure. Each of us can help the evacuated children. Andrey
Khvetkevych, co-founder of NIC.UA, founded the international relief fund UKRAINE.ME — Save Children of Ukraine. The fund's work is aimed at combating the humanitarian catastrophe that Russia's war against Ukraine has provoked.
Let's help feed the children!
We are united and invincible!