St. Valentine's day quest at NIC.UA (updated)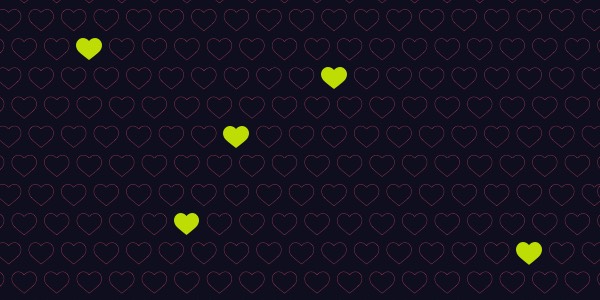 We published the results of our event on the Facebook page.
On the St. Valentine's day five ♥ symbols appeared on our website. For example, it looks like this on the referral program webpage: "Referral ♥ program". Find another four symbols and get a dinner for two in your city, and domains or hosting for the geek valentine gifts.
Before February, 15, 6 p.m. Kyiv time, copy the text with heart symbols at our website and send it to club@nic.ua. You may find this symbol at any page of our website, including your cabinet.
Among all who complete this task in time we'll give away: a certificate for 1000 UAH for romantic dinner in the city of winner, three ukrainian domains, two ukrainian web hostings.
While you're looking for the hearts, get a 14% discount on new orders for domains and hosting with a code HEART2017. We wish you good luck and to find your ways to the heart of your beloved :)