🖤 The best Friday greets you!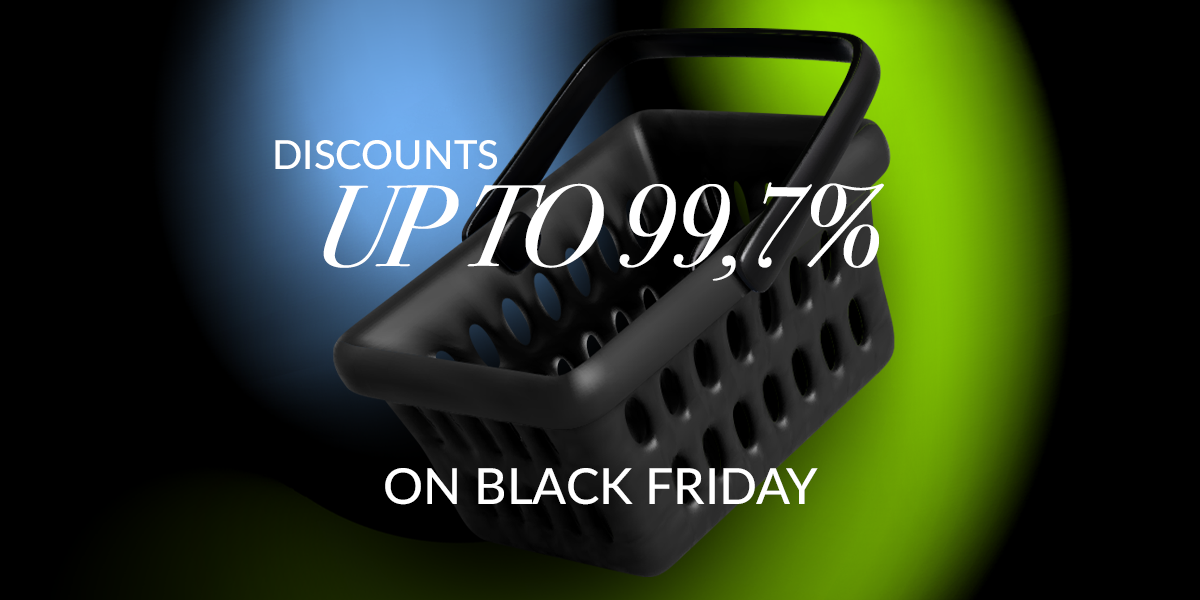 In the period from 25.11 to 27.11, NIC.UA clients have incredible discounts:
99.7% for domains CO.UA/BIZ.UA. In monetary terms – it's 0.84 UAH!
Use coupon – BLACK99FRIDAY when paying for your order.


50% on domains: .INFO, .CLUB, .EMAIL, .TODAY, .WORLD, .HOST, .COLLEGE, .PRESS, .DESIGN and hosting NIC-S, NIC-M, NIC-L (DirectAdmin)!
Use coupon – BLACK50FRIDAY when paying for your order.
*No bonuses will be awarded when using the coupon. Valid from 11/25 through 11/27 when registering services for one year


40% discount on registration and a 30% discount on TM renewal!
It's time to register your trademark. Get a discount on the services of your TM lawyer. Tell them you have a coupon – BLACKTM at the time of contact.
*Discount applies to agency services only and is not valid for state cathedrals


Cashback of 20% on renewals for all services!
Make sure that the term of previously registered services continues. Treat your domains, hosting, or SSL certificates from November 25th to 27th and get 20% cashback!
*Bonuses are credited after your order has been activated. With them, you can pay up to 25% of the bill for any service. If part of the bill is paid with bonuses, no new bonuses are added to this purchase. More details on our website
Hurry up! Because as early as November 28 there will be a cyber price hike and the cost of some services will increase tenfold.
Hold on, dear Ukrainians!