Cyber Monday greets you!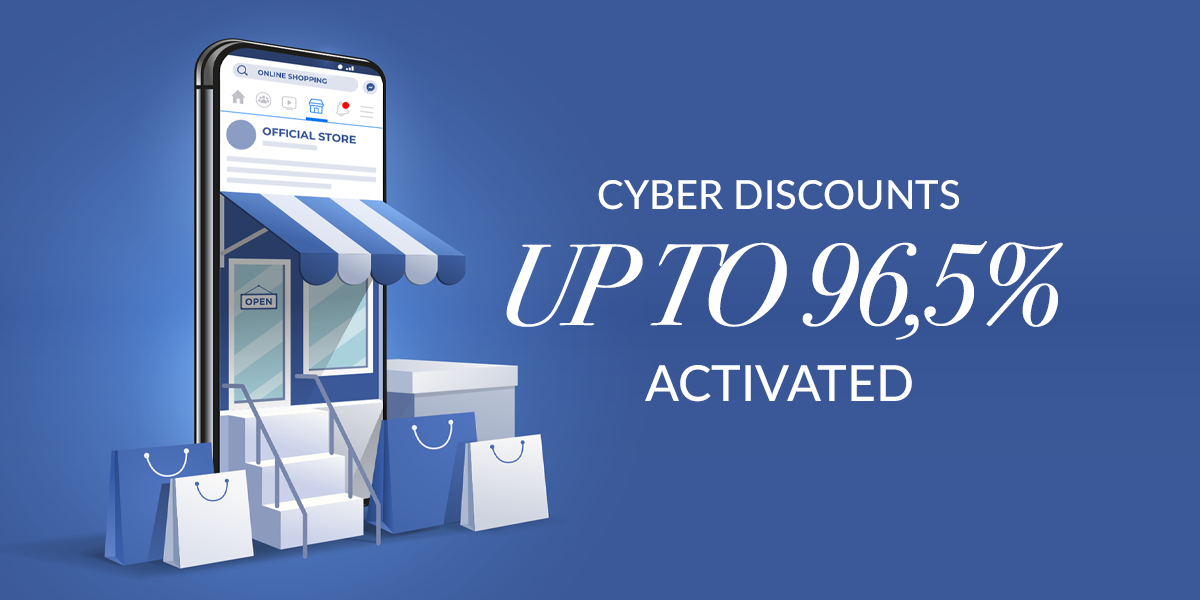 Domains CO.UA/BIZ.UA still yesterday cost 0.84 UAH, and now they cost – 9.80 UAH, subject to the coupon code – CYBER96MONDAY
Didn't have time to register yesterday?
No problem! Such a tenfold increase in price is not terrible at all ;)
Cyber Monday still has some interesting coupons!
25% on domains: .INFO, .CLUB, .EMAIL, .TODAY, .WORLD, .HOST, .COLLEGE, .PRESS, .DESIGN and NIC-S, NIC-M, NIC-L (DirectAdmin) hosting!
Use coupon – CYBER25MONDAY when paying for your order.
*No bonuses will be awarded when using the coupon. Valid from 11/28 to 11/30 when registering services for one year
25% discount on TM registration and renewal!
To get your lawyer's discount, just let them know that you know about the CYBERTM coupon discount
*Discount applies to agency services only and does not apply to state fees
Cashback of 15% for renewal of all services!
Wow, Cyber Monday left cashback.
You can prolong all NIC.UA services from November 28 till November 30 and get 15% cashback!
*Bonuses are credited after the activation of the order. They can pay up to 25% of the bill for any service. More on our website.
If part of the bill is paid with bonuses, new bonuses will not be credited for this purchase
The Cyber Monday promotion is only valid for two days. Buy everything for your online project – now is your chance!