Discounts on .УКР, .LVIV.UA and other domains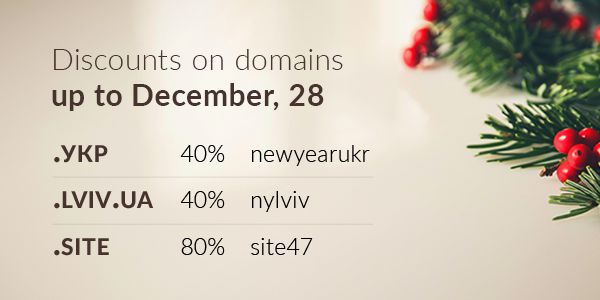 Use the coupon codes, order domains and hosting and get an iPhone 7! The orders for transfer of domains to us also participate in the event.
For any orders made from December, 27, 6 p.m. till December, 28, 6 p.m. we will send you the coupon code for domains .XYZ and .PW.