We pay back 50% for your new orders!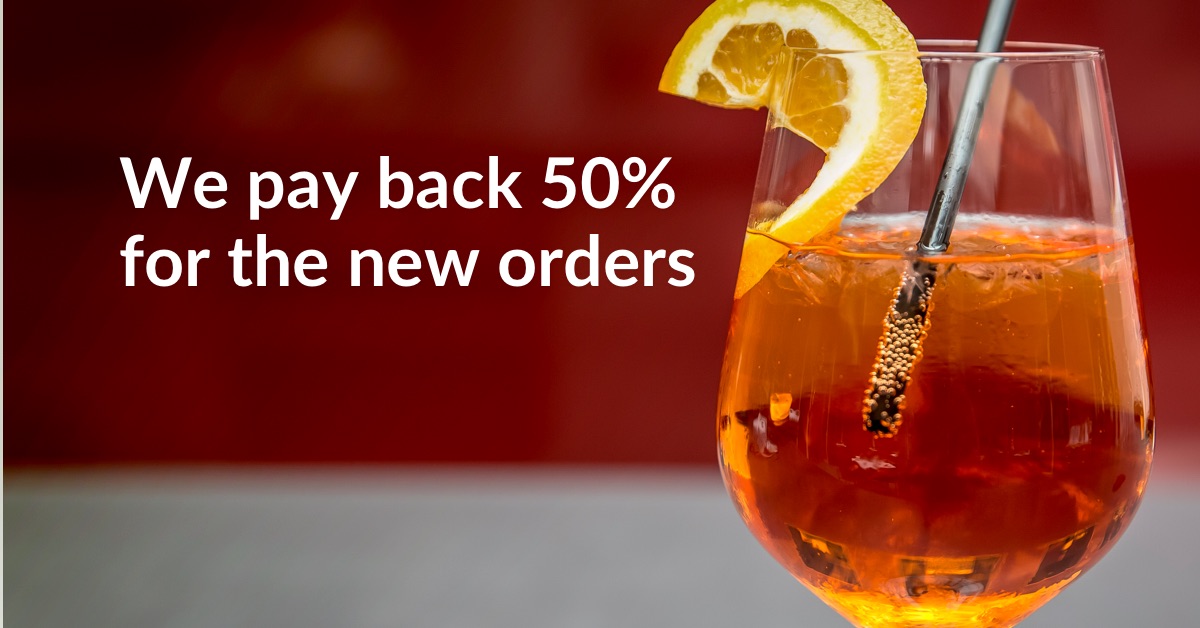 Autumn has already begun, but we're still in a summer mood — just got relaxed and decided to give you a 50% discount on registration of domains and order of hosting :)
Here are more details: until September, 25 we give back 50% of your new orders to the bonus account. This is five times as much bonuses as usually! With bonuses you can pay new orders and renew the already existing ones. More on bonus points.
You don't neet any coupon codes to get the extra bonus points, you'll get them automatically after payment.