Magical holidays, our dear customers!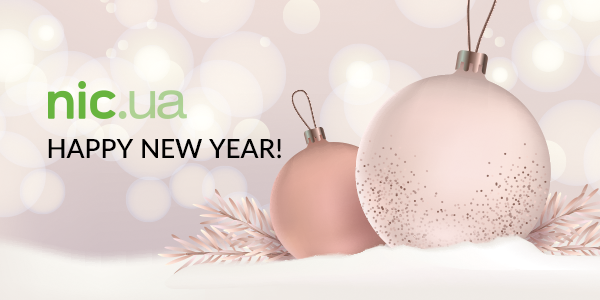 Thanks for your trust and attention to NIC.UA - it is very valuable!
The best gift for us is victories, success and the achievement of new goals by our clients.
Don't stop there and believe in yourself. Let your plans come true in the best possible way. We wish that in 2021 every new day will bring many resources for self-realization. And we will always be there if you need help!
We remind you that we have a lot of gifts for you, including discounts, cash coupons, cashback free training videos and the iPhone 12 giveaway. Take part in the draw for a brand new smartphone! Click the button, read the conditions of the drawing and collect gifts!
We wish you happy holidays, cool mood and fulfillment of all your desires. May pleasant miracles happen on New Year's Eve, even if you don't believe in them!
🎄 Happy New Year!
Sincerely yours, NIC.UA team