🐝 MIRACLE MAY!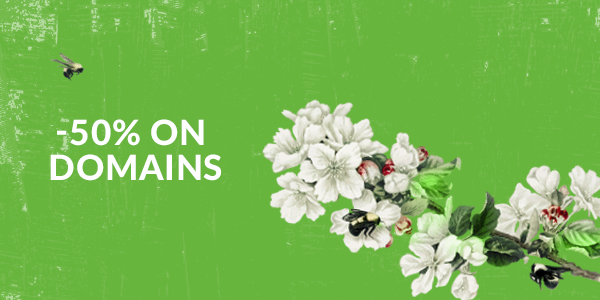 We have created a promotion for the most enterprising people.
SAW - OPENED - REGISTERED ✅
-50% OFF on registration of domains: CO.UA, BIZ.UA, .ORG, .BIZ, .EMAIL, .WEBSITE, .HOST, .INFO, .PARTY, .BLACK
Choose a domain and enter the promotional code in a cart - MIRACLE2021MAY
Our NIC.UA team is very actively studying the online business market. It is developing at the speed of light, and profitable promotions are the engine of business projects. Of course, while having seeing an opportunity to register a domain for own project per a year with a 50% discount, an entrepreneur is likely to say without hesitation, "This is what I need!"
Promotion "MIRACLE MAY" be valid from May 25, 2021, to June 15, 2021, inclusively.