For useful websites ⤵️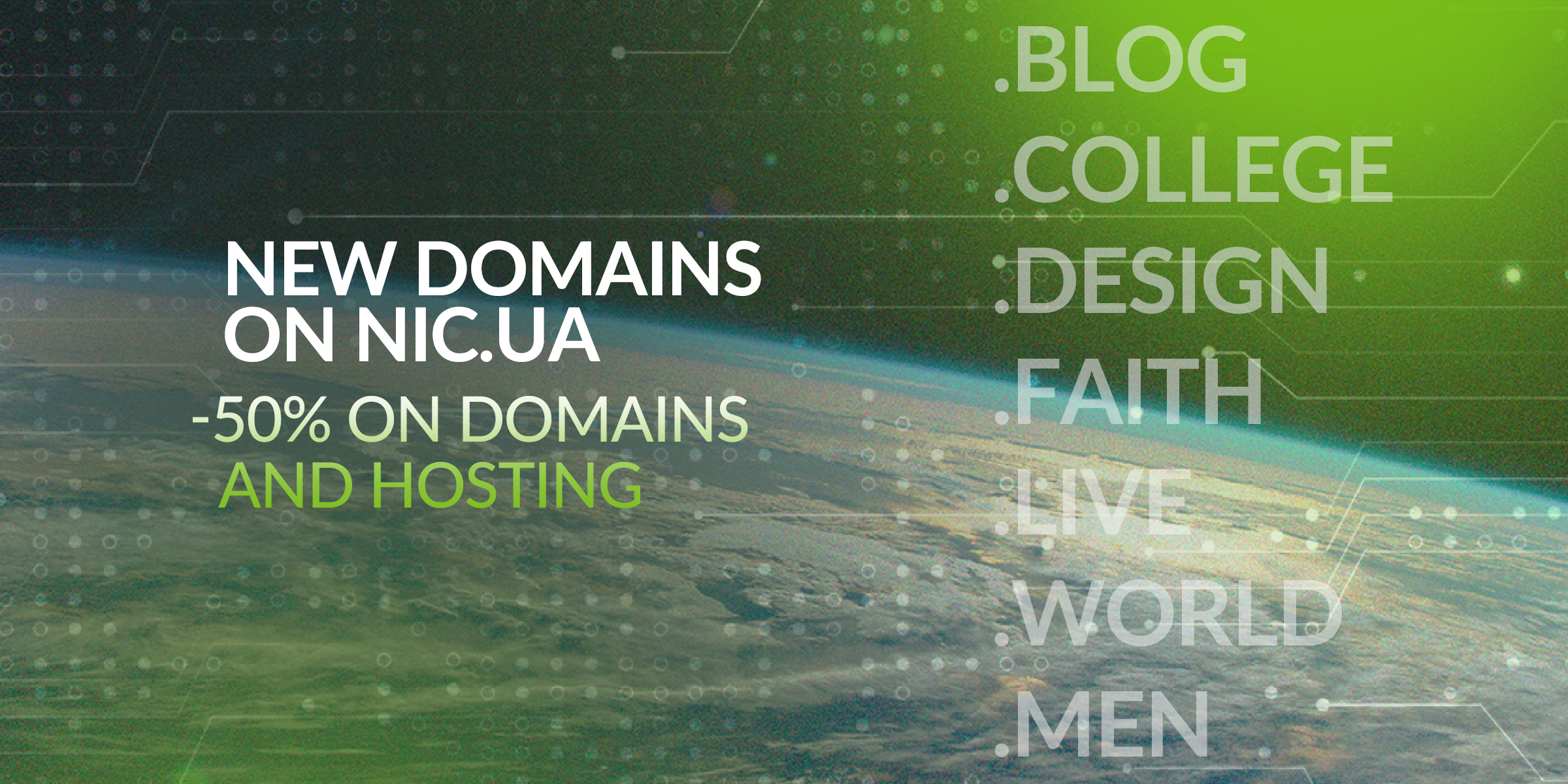 We added new domains on NIC.UA:
.BLOG, .COLLEGE, .DESIGN, .FAITH, .LIVE, .WORLD, .MEN
Register them at a 50% discount, here's the promo code — NEW50PRODUCTS
With the same promo code you can register any hosting plan at a 50% discount!
NIC-S (DirectAdmin)
NIC-M (DirectAdmin)
NIC-L (DirectAdmin)
We also remind you that by the end of spring you can register a couple of domains for the price of one.
Take advantage of good offers to implement your ideas.
Ukrainian business should succeed!
______________________
Please note!
The discounts apply for product/service registration for 1 year.
Offer will be valid till May 30, 2022.