IT in Ukrainian!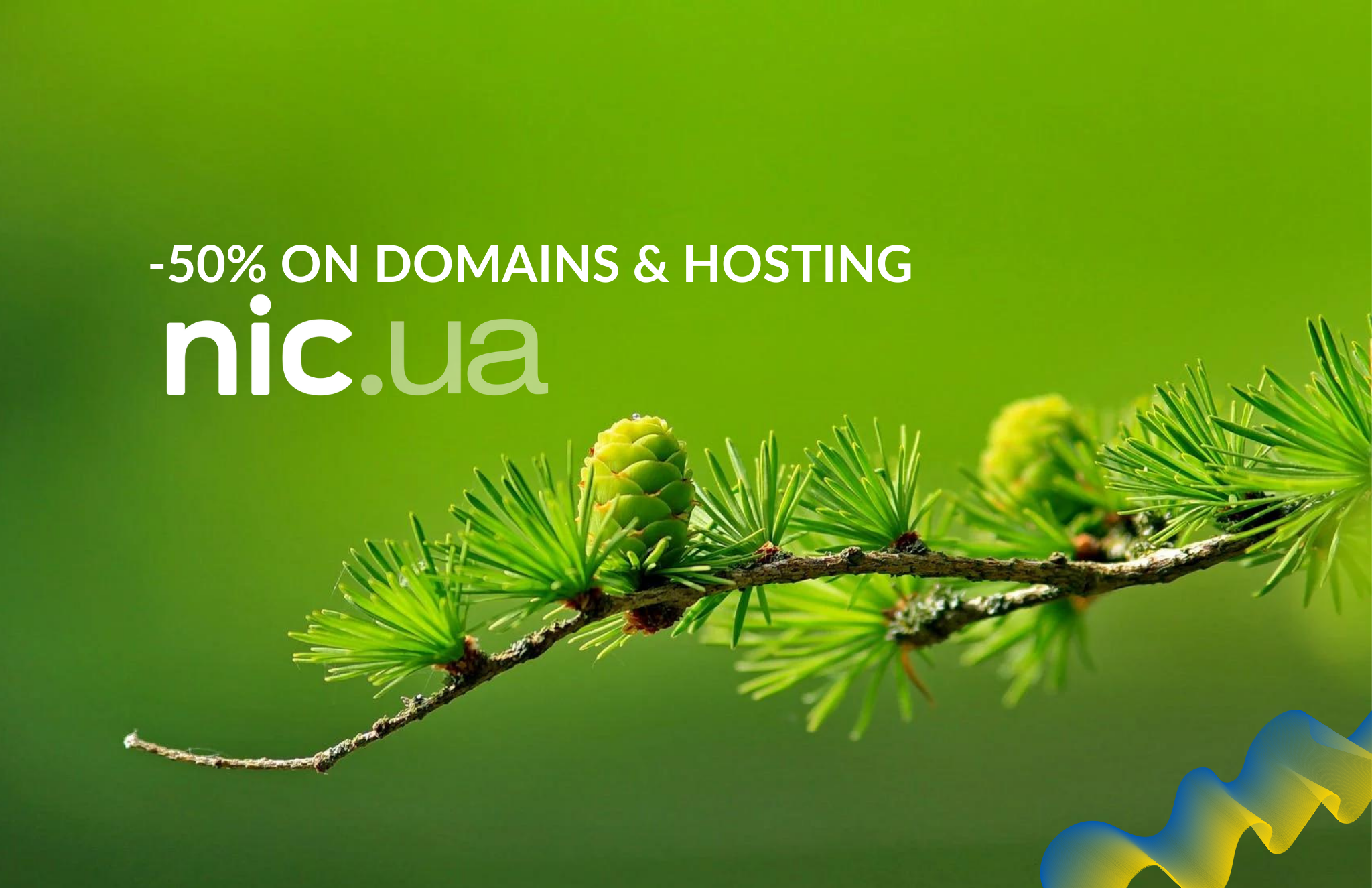 UA50NIC2022
discount 50%
On domains:
.CO, .BIZ, .CLUB, .ME, .TOP, .EMAIL, .TODAY, .XYZ, .SOLUTIONS, .SPACE, .PRESS, .WEBSITE, .HOST, .INFO


On hosting:
NIC-S DirectAdmin
NIC-M DirectAdmin
NIC-L DirectAdmin
NIC.UA launches a lucrative promotion, where you can register a cool domain and hosting with a 50% discount.
This is a good opportunity to launch new business and support the economic front.
When you register for hosting, you get a domain .site/.online/.com.ua/.biz.ua as a gift.
*Promotion is valid from today until 30.04.2022.
*Coupon is valid under the condition of registration of domains and hosting for 1 year.
Colleagues, let's overcome the humanitarian disaster in Ukraine together!
Join the International Relief Fund UKRAINE.ME — Save Children of Ukraine.
Your donation will help feed little Ukrainians.