📝 Public contract update.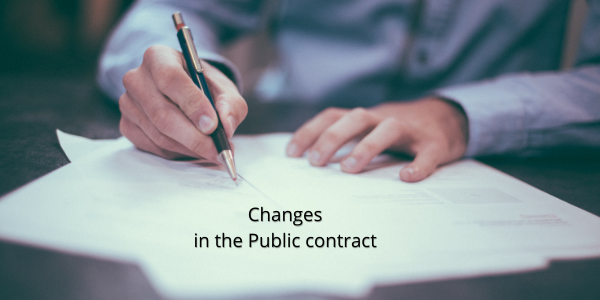 Dear customers!
We inform you that to the Public contract of NIC.UA will be added new items concerning the order of accounting of services rendered, the price of the agreement, and the order of calculation. ⬇️ Changes will take effect in 10 days.
3. Procedure for Provision and Accounting of Services Rendered 3.11. If the Сustomer has a negative balance on the Сustomer's checking account the provision of the Services is suspended. The provision of the Services will be resumed after the full repayment of the negative balance. 3.12. The Contractor determines the activity of using funds which are available on the Customer's checking account. If there has not been any movement of funds on the Customer's checking account for 12 months, the checking account of the Customer is recognized as inactive by the Contractor. 3.13. If the Customer's personal account is recognized by the Contractor as inactive and has a positive balance, the Contractor receives the right to convert the balance into bonuses. The rules of calculating bonuses, privileges and restrictions arising in terms of their use by the Customer are available by the link: https://nic.ua/ru/rewards
4. Contract Price and Settlement Procedure 4.9. The Сustomer automatically becomes a member of the bonus program when he purchases the services on the Contractor's website. The Сustomer gets the opportunity to accumulate bonuses on the bonus account. Services can be paid partially using accumulated bonuses on the terms which are determined by the Contractor. 4.10. The Bonuses don't have a cash expression and cannot be issued to the Customer in cash.
Terms used in the document: "Bonuses" – means virtual points awarded to the Customer after him making purchases of services on the Contractor's website. "A Bonus Program" – means a Customer's reward program, which is built upon a system of accumulating and using that is based upon a special software. "A Bonus account" – means set of accounting and information data of the Customer about the number of received / spent bonuses on his the current balance.
You can also read the full version of the Public contract.